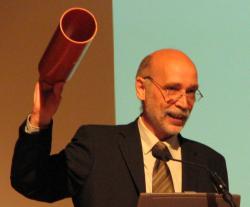 Klaus Birkenbihl
On this page
Work at W3C
Short Bio
Some Books

I started my work with W3C in January 1998 when W3C launched its German Office as part of the W3C Leverage Action which was a project funded by the European Union. I became the first manager of the office. The scope of the office was extended to Austria in 2002 making it the German Austrian Office. My Office work was on raising membership, giving presentaions on regional conferences, maintaining press relations, keep in touch with regional government, organisations and associations (like DIN, ISOC, BITKOM). The main task was to act as local point of contact for W3C.
1999 I became AC rep of GMD (the hosting institution for the W3C office) which was merged with Fraunhofer in 2000. 2000 I became AC rep of Fraunhofer. In 2003 I was elected to the W3C Advisory Board. 2005 I left Fraunhofer on base of an early retirement program. I've launched my own company ict-Media GmbH and work from there for the W3C World Offices Team and the W3C Communications Team on a part time basis. By June 2007 my job description slightly changed. As offices coordinator I support and coordinate the operations of W3C's world offices. Klaus' work for W3C came to an end Dec 2010.
Work:
Joined GMD in 1970
Research on Software Technology (1970-1975)
Head of applications group at computer center Bonn (1975-1980)
Head of GMD's computer center Bonn (1980-1990)
Lectureship on Computerscience at University of Cologne (1983-1989)
Head of Network engineering (1989-1997)
Deputy director of GMD-Institute for Media Communication (GMD-IMK) (1997-2001)
Head of Competence Center "Networks and Society" GMD-IMK (1997-)
Lectureship on Hypermedia Systems at University of Applied Sciences Bonn-Rhein-Sieg (2003-2003)
Internet related work:
Founding member of the European Academic Research Network (EARN, 1983)
Member of the operational committee of the German Research Network (DFN, 1984-1990)
Deputy Director of EARN Germany (1987-1990)
Director of DEARN (the main German EARN node), moved to GMD's computer center Bonn (1987-1993)
Member of the EASInet steering committee (1989-1993)

Member of EBONE coordination committee (1993)
Member of DIN Kommision Informationsgesellschaft (1997-2001)
Chairman of the German Chapter of the Internet Society (ISOC.DE, 1998-2001)
Manager of the German Office of the World Wide Web Consortium (W3C, 1998-2002)
Treasurer and office Manager of the German Chapter of the Internet Society (ISOC.DE, 2001-2005)
Manager of the World Wide Web Consortium Office in Germany and Austria (W3C, 2002-2005)
Member of the board of the German Chapter of the Internet Society (ISOC.DE, 2005-2010)
Member of the W3C Advisory Board (2003-2005)
Member of the DIN presidential committee Focus ICT (2005-)
Coordinator of W3C World Offices (2006-)
Member of 2009 ICANN Nominating Committee
Member of the exec board of the German Chapter of the Internet Society (ISOC.DE, 2010-2011)
Treasurer and office Manager of the German Chapter of the Internet Society (ISOC.DE, 2001-2005)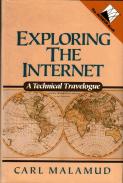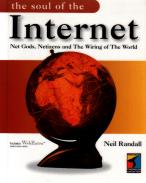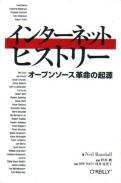 Here are some books that I contributed to.
The first book I'ld like to mention is Carl Malamud's "Exploring the Internet: A Technical Travelogue". In the early days of the internet (late 80th early 90th) Carl travelled around the world to meet people that worked in their region to develop and extend the internet. I met Carl in Bonn (Germany) and discussed with him the german situation at that time.
Another book - a bit later than Carl's - is from Neil Randall: "The Soul of the Internet: Net Gods, Netizens, Wiring of the World" where Neil presented a lot of pioneers and their ideas on internet. I talked with him about the german and the european situation. For this book there is also a a japanese translation (インターネットヒストリー―オープンソース革命の起源).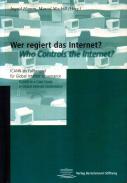 From 2001 is a book that was published by the Bertelsmann foundation (Marcell Machill, ed.): Wer regiert das Internet?; Who Controls the Internet? This book is about internet gouvernance and the role of different organisations. I contributed an article about IPv6 as an example for the why and how - success- and failure- criteria of a standard.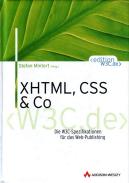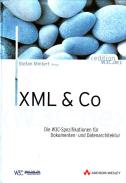 When I was head of the German-Austrian W3C office we started together with Addison Wesley a bookseries on W3C standards: <edition:w3c.de>. The idea was to publish translations of W3C standards together with comments and explanations provided by the expert translators. Actually only 2 books that covered some 10 W3C recommendations ever appeared. "XML & Co." on the XML core standards and "XHTML, CSS & Co." on the online publishing standards. Editor was the german XML evangelist Stefan Mintert.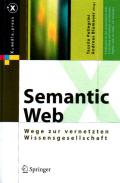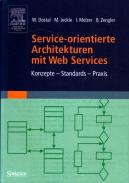 In 2006 Springer in cooperation with the Semantic Web School in Vienna published a book entitled: Semantic Web - Wege zur vernetzten Wissensgesellschaft (Tassilo Pellegrini, Andreas Blumauer ed.). It covers the topic Semantic Web from a lot of perspectives like technology, social impact, philosophy, underlying math, logics, standards, ... I wrote a chapter on W3C's Semantic Web Standards.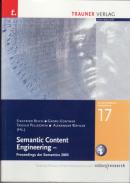 The next book I'ld like to present was started by late Mario Jeckle who tragically died in an accident in 2004. Mario was a W3C AC-rep and also a member of the W3C TAG. He together with some colleagues started this book entitled Service-oriente Architekturen mit Web Services. After his tragic death the others in the authors team decided to finish the work and I was honoured and moved when they asked me to write the preface.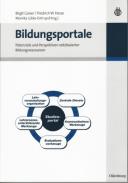 Semantic Content Engineering is the proceedings of the 2005 Semantics Conference in Viena. I contributed a statement for the panel "Semantic Web: are we there yet?" on the present state an future of Semantic Web dissemination in practice.
Bildungsportale is the procedings of a workshop on portals with educational resources. For a panel I presented a statement on how Web 2.0 and Semantic Web Technologies can be used to better interconnect different educational portals.
Leisure
Rocking once and while ...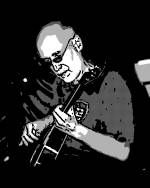 ---